Summer Holiday Programme 2022 in the Epping Forest District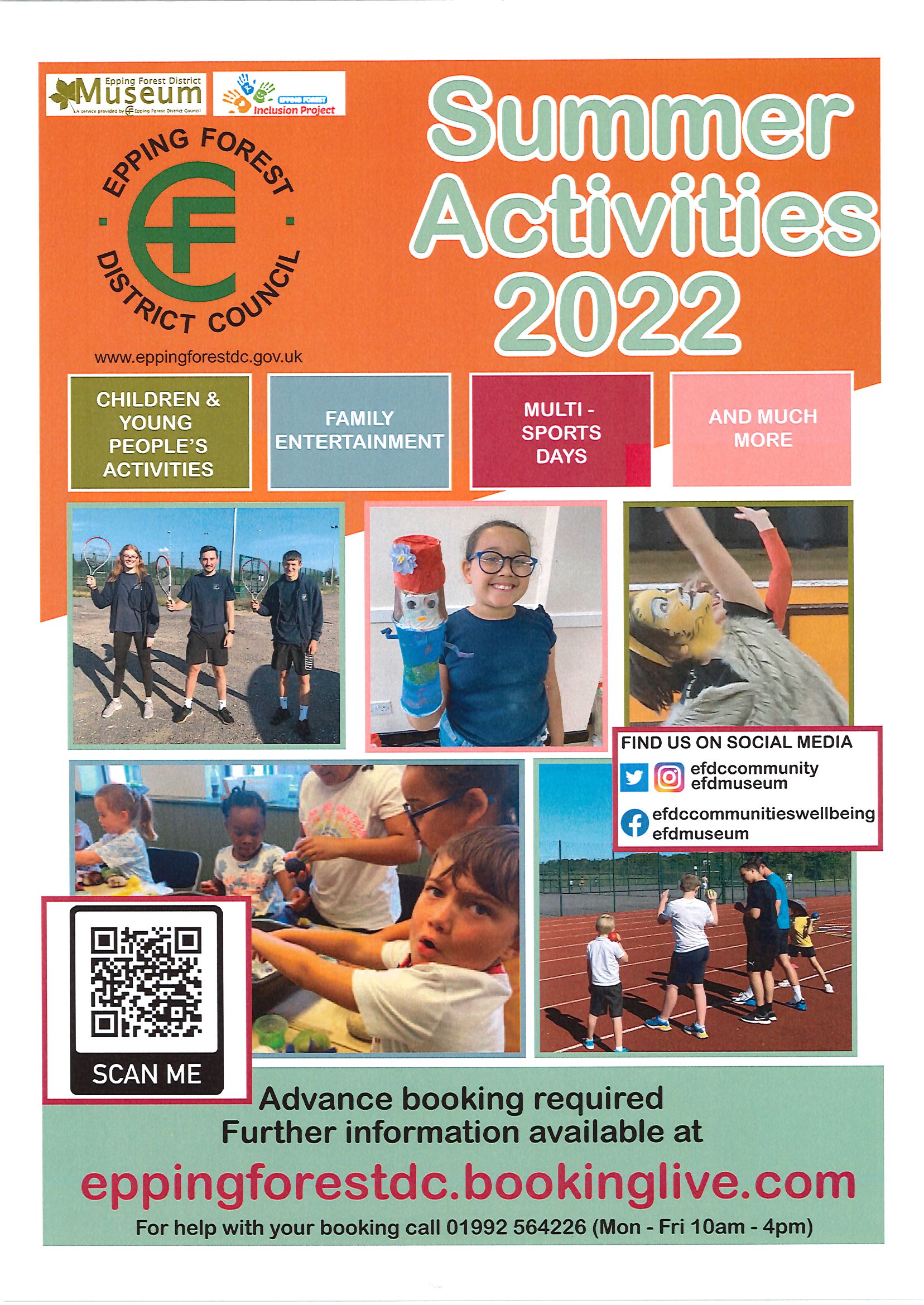 BOOK NOW!!
Bookings are now open for our fabulous Summer Holiday 2022 programme!!
A packed programme of Summer fun from arts and crafts, multi-sports and science camp to baking workshops there's something for Everyone in Epping Forest District Councils Summer holiday programme.
Click on the link below to explore what we have available this summer and get those spaces booked early!